ZEDEX® 750 family
Cryogenics, high temp & high PV – up to 280 °C
ZX-750® family is suitable for very high temperatures, combined with high pv values. However, thanks to its low brittle point it can also be used in cryogenic applications.
ZX-750V5T® should always be used when the operating temperature exceeds 200°C and the loads, service life and dimensional stability have to be improved. ZX-750V5T® has the highest permissible surface pressure for speeds between 10 and 200 m/min and the best wear values at 150°C among the ZEDEX® materials.
The modification ZX-750V5KF® has almost the same aluminium CTE and its resilience values at -196°C are the 2nd best after ZX-324V11T® among the ZEDEX® materials.
When to use the family ZX-750® ?
At very high temperatures
At very low temperatures
At very high pv values
When is the ZX-750® not suitable?
If low water absorption is required (e.g. the family ZX-530®)
If FDA conformity is required (e.g. the family ZX-530®)
For cost-effective applications or undemanding components (many materials for this)
⟶ value the higher = better
ZX-750V5T Material data sheet
Characteristics
hard, stiff, tough
high dimensional stability
high fatigue strength
high weathering resistance
good fire behaviour (low generation of flue gases)
resistence to stress cracking
vacuum suitable
good machinability
bondable and weldable
contains PTFE
Resistance
UV-radiation: (1000 hours Xenon DIN 53597)
tensile strength: no alteration, elongation at break: –30 %
Gamma-radiation:

limit absorbed dose 8000 kGy

Chemicals, resistant:

solvent, dilute acids and alkalis

Chemicals, not resistant:

strong acids and alkalis, oxidizing agents

Lubricants and fuels:

 

resistant
Water:

max. water absorption: 0,7 %, dimensional changes: 0,4 %, up to 120 °C resistant

Fire behaviour: oxygen index (LOI): 52 %, 
classification: V-0 (UL94)
Operational parameters
Temperature (T):
–250 °C to +300 °C (+320 °C)
Surface pressure (p):
max. 41 (125) MPa
Sliding speed (v)
max. 350 m /min
Fatigue(S)
tensile fatigue strength at 20 °C and 

and 10

6

 stress 

cycles,
1 Hz = 35 MPa
Available as:
sheets
machined components
injection moulded parts
plain bearing bushes according to DIN
⟶ value the higher = better
ZX-750V5KF Material data sheet
Characteristics
high stiffness up to 250 °C,
high elongation at break and yield
low thermal elongation
impact resistant down to –196 °C
Operational parameters
Temperature (T):
–250 °C to +280 °C (+320 °C)
Surface pressure (p):
max. 41 (125) MPa
Sliding speed (v)
max. 350 m /min
Fatigue(S)
tensile fatigue strength at 20 °C and 

and 10

6

 stress 

cycles,
1 Hz = 55 MPa
Available as:
sheets
machined components
injection moulded parts
plain bearing bushes according to DIN
Examples of use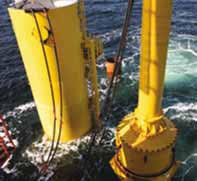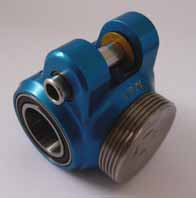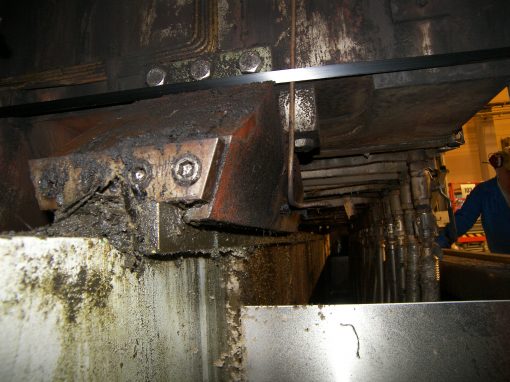 Product shapes, processing methods
and finished parts
Product shapes
machined parts
injection moulded parts
3D-printed parts
Processing methods
CNC milling
CNC lathe
Conventional lathe
CNC automatic lathe
Grinding
Threads
Dressing – profiling
Sawing
Planing
Roughening of adhesive surfaces
Injection moulding
Welding
Coating – cladding
Labelling
Bonding
3D printing
Finished parts
Precision bushings
Plain bearing bushes according to DIN
Sliding guides
Slideways
Gears
Track rollers
Spindle nuts
Seals
Scrapers
Gear racks
Toothed belt discs
Rudder bearings
Pump bearings