Company
Wolf Kunststoff-Gleitlager GmbH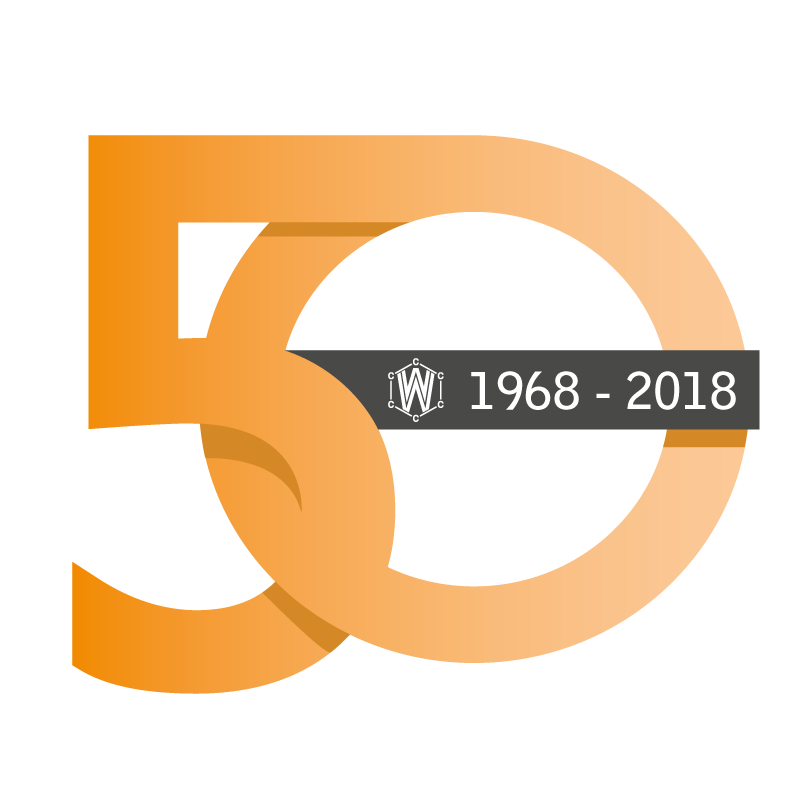 50+ years of experience
Our company now offers over 50 years of experience in the production, development and processing of high-performance plastics.
According to requirements – w/o unnecessary safety properties
The company was founded based on this philosophy by Mr. Wilfried Wolf in the late 1960s. He began to fill up the gap present in the high performance plastics market by starting as a plastics retailer with integrated customer support in the selection of materials.
Few years later, the company was expanded with cutting machines (lathes, milling machines, etc.), tribological tests on materials were introduced (1972) and volume production started by injection moulding. All this passing through the beginning of the ZEDEX® materials development & the first extrusion and compounding lines.
After these first important steps, the Wolf company has been continually improved and expanded over the years, and since the beginning of this century Mr. Gunter Wolf, son of Mr. Wilfried Wolf, has expanded the production area, improved the laboratory with test benches for bushings & spindle nuts and introduced mechanical and thermal analyses in the laboratory.
Cross-process know-how and responsibility from a single source is one of the many advantages we offer to our customers.
Cross process Know-How and Responsibility in one hand
Valuable creativity is restricted by lack of knowledge & foresight, communication problems and the resulting limitations. A product passes through more steps during its developing. Normally the processing is the bottleneck of the creativity, and it does not let your idea to be incorporated in the product. In the same way, the developer has not possibilities, to be creative in doing the compound formulation. Besides, unwanted aggravating influences are added between the various processes, such as e.g. properties changes of the material during machining, in which the processing conditions are often not specified at the time of the processing. The interactive influence and the information flow between the various processes can be efficiently used to determine the product conception. From the idea to the end-product, we establish all the process steps of the product developing and we can always react flexibly and creatively realising a successful product.
360° – WOLF IS YOUR PARTNER FOR THERMOPLASTIC HIGH-PERFORMANCE POLYMERS
It is a great advantage for our customers to have with us a single competent partner for the entire process chain, starting from his requirements to delivery of the final product.
ZEDEX® R&D
Polymer testing, compound development and damage analysis
R&D build the foundation of our success. We do it since 1972 in our own laboratory in Kerpen, Germany. Through intensive research and continuous development of materials, our high performance plastics ZEDEX® have exceptional properties.
If the material for a specific application is not be present in our product range, we can modify an existing material making it suitable for the application or even develop it specifically. Our key competences are modifications to optimise tribological properties.
In failure cases of your components, we can mostly determine the cause of the malfunctions through mechanical tests, thermal tests, micro or macroscopic examinations of the defective parts. Optionally, we recommend you our appropriate high performance polymer ZEDEX® for your application.
ZEDEX® DESIGN
Since 1968 we resolve problems, which come into being using plastic for machine elements.
A component made of plastic should be designed respecting the requirements, without having unnecessary safety properties. Every type of over-dimensioning has got negative effects, both economically and technologically. Only through experience, know-how and creativity, this target can be achieved.
We provide our support dimensioning your technical components and designing them suitable for material, processing condition and applied load. We inform you about the optimal shape and thus, how to obtain the maximum efficiency.
ZEDEX® PRODUCTS
Semi-finished, granules, 3D tribofilament, coating
We offer you the high performance plastics ZEDEX® in almost any shape:
As

semi-finished

with a finely coordinated range of dimensions
As

cut-offs

As

granules

for further processing e.g. in the injection moulding
As

3D tribofilament

for additive 3D printing
As

coating

to optimise the tribological properties of the pairing.
Additionally we offer tailor-made products as compound, blends and semi-finished based on construction and high-performance polymers such as PAI, PEEK, PEI, PESU, PET, PK, POM, PVDF, PPS, PU, TPI, PPSU, LCP, ETFE etc.
ZEDEX® MANUFACTURING
Extrusion, injection moulding, machining, 3D printing, casting
We manufacture your component according to your drawing or you name your application and we design your component according to your requirements. No matter if extruded & machined, injection moulded or 3D printed, we determine the optimal manufacturing process for each component.
For the pump & naval sector we produce our new Blue Water & Dirty Water products by casting. These are available as roughly cast moulded bushings or as bushing according to the customer's drawing or based on our design.
ZEDEX® SOLUTIONS
Final parts such as precise plain bearing, slotted bearing, stave bearing, half shell bearing, foil bearing, hydrodynamic bearing, slideway, spindle nuts, track roller, gear, seal, scraper, wear part and insulating part, metal-plastic part, 3D printed part etc.
Since 1968 we have begun to successfully introduce plastic materials' components from us designed, manufactured and made of engineering & high-performance ZEDEX® polymers, in fields of application considered visionary. We have learned a lot in our path, but our most precious spring of our Know-How is formed by the results of material tests and subsequently by those of the components, that we have been conducting since 1972.
Our core competences are modifications to optimise the tribological properties (no maintenance, transfer layer – dry running – wear resistance – low friction), nevertheless on construction & high-performance polymers we carry out all the usual and unusual modifications as well, e.g. fibre reinforcing, detectability, thermal and electrical conductivity, colouring, antistatic properties, mechanical resilience, thermal stability etc.
Through our experience we understand how technical components work and which reactions and processes inside the plastic materials take place during the use and which modifications are necessary to reduce negative reactions.
Timeline of the company Wolf Kunststoff-Gleitlager GmbH
Establishment company "Wilfried Wolf Kunststofftechnik"
Trade with plastics with integrated material selection
Manufacturing of machined finished parts
Start of tribological tests
Introduction of tribological material testing
1. Volume production of injection moulded parts to the tractor industry
Company name changed to Wolf Kunststoff-Gleitlager GmbH
Triplication of the production area
Introduction of the first extrusion line for the production of semi-finished products
Introduction of the production of plastic compounds
Commissioning of the 1st compounder for the production of plastic compounds
Introduction of test benches for plain bearing bushes and spindle nuts
Opening of foreign production
Mr. Gunter Wolf is appointed managing partner
Expansion of the laboratory with mechanical and thermal analyses
Introduction of the component and damage analysis
Quadrupling of the storage space to shorten the dispatch time
Expansion of the company area to 3800 m²
Large hollow rods extrusion up to 400 mm in diameter
Triplication of the laboratory space
Start of optimised fatigue tests (Eplexor)
Expansion of plate extrusion, capacity and dimensions
(w = 1220 mm & thk=114 mm)
PU-based material development for hollow rods up to 2000 mm in diameter
Start of cooperation with perfluorence GmbH in the field of reactive extrusion and tribochemical reactions
Start of filament extrusion for 3D printing
Production of customer components in ZEDEX materials through FFM / FFF process
Our mission
Fun and passion in developing new materials,
to exceed current feasibility limits.
Our Vision
We want everyone to know, that we have the most appropriate product solutions.
Here you will find more information about our high-performance polymers.
What is your challenge today?

Ask the right questions to let us develop the ideas to win it!

News
Here you will always find the latest company news, products or events.
Material selection
Do you need help with the material selection? Here you will find all related important information.

Heisenbergstr. 63-65
Industrial area II
50169 Kerpen-Türnich
Germany
Telephone +49 2237 / 9749-0
Fax +49 2237 / 9749-20