Career
From production to for sales:
We offer many interesting jobs in different departments.
Please describe to us which tasks and areas of activity you would like for your future job. We will then check whether there is a need here.
The more information you provide, the better we can assess your profile, including your experience and skills, and process your application more effectively and efficiently.
Bachelor, diploma or master thesis
Are you planning your bachelor, diploma or master thesis? With us you will find interesting tasks in many specialist areas, such as marketing, development / construction or production. Support us with your analytical skills and contribute with your work to the further development of a quality and innovation leader. You can expect a familiar working atmosphere, a future-oriented environment and the opportunity to start your career successfully.
If you are a working student, you have the opportunity to gain initial insights into your future professional field and to get to know the work processes that interest you personally. Join us on exciting projects.
Your school days are coming to an end and you are looking for a challenging professional training in which you can show what you are made of. Then you are exactly right with us.
From the first day of your apprenticeship, you are an integral part of our team and benefit from the know-how of your supervisors. You work with state-of-the-art equipment, learn using modern methods and develop yourself through targeted support. In parallel to practice, you attend weekly or block lessons at a vocational school where you are taught the theoretical basics for your profession. After successful completion, you also have a good chance of continuing to use your skills with us. It is our stated goal to take on a permanent job if you perform well and to offer you a long-term perspective.
Current training positions
2021 – Process mechanic for plastics technology (m / f / d)
2021 – Cutting machine operator for plastics technology (m / f / d)
We offer internships as process or machining mechanics for students. Due to the high number of inquiries, you should apply early. Get to know our apprenticeships and look over the shoulders of our experienced employees in their daily work. In this way, you not only gain initial insights into the process flows of a medium-sized company, but you may also find your dream job.
Check it out and try out whether the world of high-performance plastic is right for you.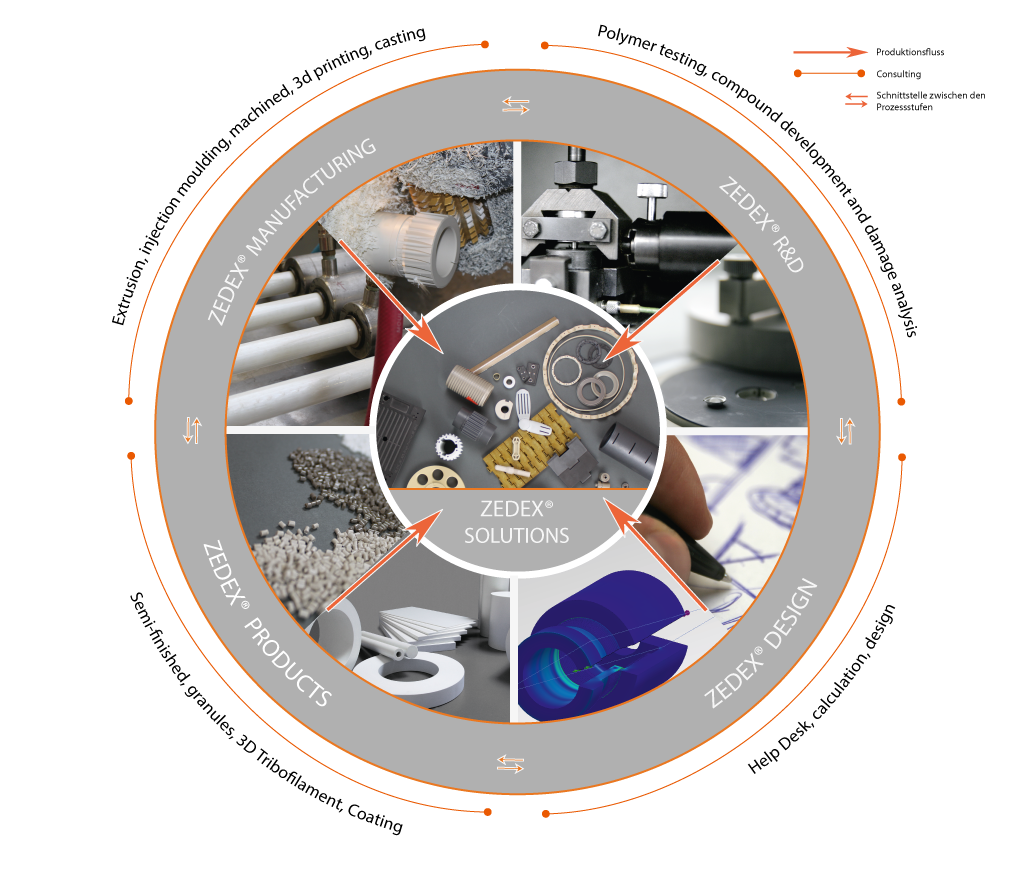 More about the company Wolf
According to requirements
Not more but also not less
Wolf Kunststoff-Gleitlager GmbH was founded in 1968 with this philosophy and continues to this day. We develop and produce inexpensive construction and high-performance plastics of the quality brand ZEDEX®.

We have piqued your interest and would you like to apply?
Here you can find open job offers or send an unsolicited application. We look forward to receiving your application