To improve the tribological properties
To optimise the tribological properties of the pairing, we offer our ZEDEX® Tribocoat ZX-324V2HT & ZEDEX Tribocoat ZX-324HT.
ZEDEX® Tribo Coat is an emulsion based on the ZX-324HT series and is used to obtain an additional functional surface on metallic components.
ZX-324HT Coat and ZX-324V2HT Coat (modified with PTFE) are available in package sizes of 1kg and 5kg. Do not hesitate to send us your request.
The coating is carried out with the airbrush-process by spraying the emulsion with subsequent drying and curing in a circulating air oven.
For detailed information, read our documentation on:
Coating emulsion up to 260°C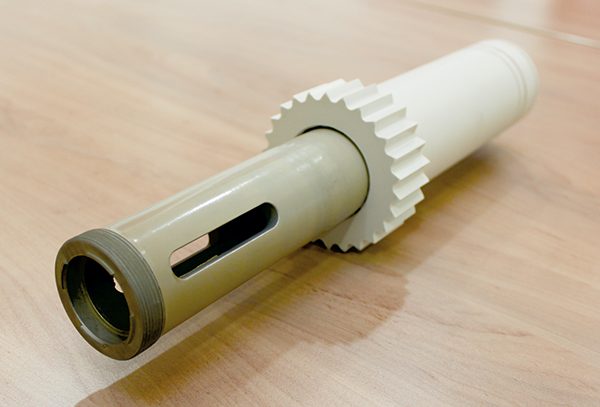 Why coating
The coating can be done on simple and complicated carriers and leads to:
improvement of the tribological properties

reduction of adhesion 

to metal
improved corrosion protection
electrical and thermal insulation

FDA-conformity

casing of the carrier against product and
media contact
improvement of the optical characteristic of metal parts
cost reduction; through this new process, insert moulding or bonding can be omitted
Which materials can replaced by ZEDEX® TRIBOCOAT?
Lubricant varnish, insert moulding, metal-plastic bondings, metal-plastic connections based on:
PTFE and PFA
Goals:
Reduction of wear, increasing the compressive strength and the PV-value, improving the radiation resistance, improving the precision, cost reduction.
ECTFE
Reduction of wear and friction, increase the compressive strength and the PV-value, improving the precision, cost reduction.